Accounting & Financial Reporting
"Accounting is the language of business."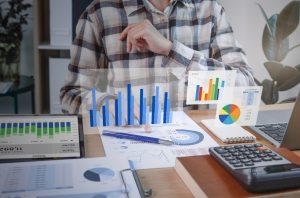 Timely accounting and bookkeeping are essential prerequisites for an enterprise to operate efficiently and aid in compliance with the applicable UAE laws, as well as international accounting and reporting standards. It typically covers cash and bank transactions, purchases and sales, service revenues, expenses, receivables, and payables.
As a registered provider of accounting services, Al Burhan Accounting and Bookkeeping brings a professional approach and transparency to accounting. Its suite of management reports includes consolidated profit and loss and balance sheet reports, as well as financial analysis by departments, cost centers, branches, projects, and products. Aging reports on accounts receivable, accounts payable and inventory are also available.
The objective is to help you manage your finances and business better, whether it is by plugging leakages or planning for future growth.
Al Burhan believes itself a partner with its clients with common goal of assisting them to achieve their objectives.
We are here to help your business achieve success.
End-to-End services dealing with one advisor for all your needs saves a significant time & costs.
Cash Flow & Banking Facilities Management
"Money is the lifeblood coursing through the veins of a business."
Money is needed to buy raw material, pay rent, and disburse salaries, eventually leading to revenue generation. Not having enough when needed can be costly while having more than required can be an opportunity cost.
Your business needs to make the most of a resource that is limited and valuable.
Al Burhan helps you manage your cash flows and banking facilities so that you can get the most out of your money. How?
We monitor the operating cycle and ensures adequate availability of cash
We monitor receivables, payables as well as inventory
We negotiate the most favorable terms on credit and guarantee lines
We position you to pay late and receive early
We position you to succeed.
Financial Analysis and Professional Advice
"If it can be measured, it can be managed."
While every business generates a huge amount of data, not every business uses that data to take informed business decisions. Engaged as they are in running the business, many leaders may not even be aware that information and insights are hidden in those data.
With Al Burhan on your side, this need not happen. Our financial experts are well-versed in the art of analyzing financial data and coaxing insights and conclusions out of it. What you will see is the analysis and the output, with recommendations, with an auditable process backing them up. The reports are understandable, reliable, relevant, and well-structured.
Take decisions backed by data and analysis and guide your business to a better future.
Business Planning & Budgeting
"Well begun is half done."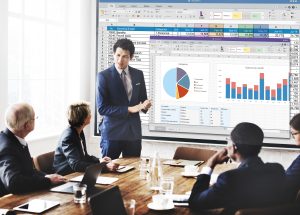 A business has a reason for its existence, a goal it strives to achieve. A business plan, along with a budget, forms the bedrock upon which the business is built. The bedrock needs to be strong for the business to make steady progress toward its goals.
The business plan needs to account for the many moving parts that operate in the same environment as your company, such as competitors, customers, employees, and suppliers.
A realistic, information-based allocation of resources can often make the difference between success and failure.
With its cross-industry experience and deep insights into the marketplace, Al Burhan is uniquely positioned to become your partner in building a roadmap for success.
Financial Feasibility & Business Valuation
"Knowledge is power."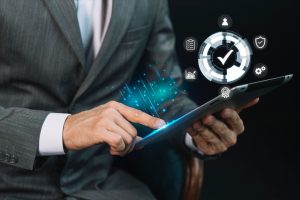 Every day presents fresh opportunities and new choices. While you cannot change the past, it is what has brought your business to where it is today. An accurate evaluation of where it stands today, its strengths and weakness, opportunities and threats, and the forces that have influenced the journey, positions you better to take decisions for the future.
Engaging Al Burhan for their professional financial feasibility and business valuation services will give you an unbiased picture of your business's financial health and potential growth as well as the confidence to take it to the next level if that is what the analysis suggests.
It could also create options that you may not have considered, such as starting a new business or attracting external investors.
It will set you free.
Internal Audit, Formulation of Policies & Procedures
"Internal Auditors are the eyes and ears of management."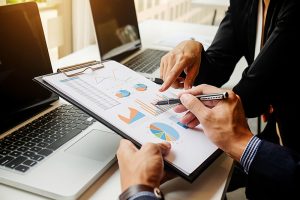 For an enterprise, an internal audit is expected to serve as an objective process that provides assurance to the leadership that operational activities are being carried out in the manner expected and moving the business towards its goals. It also often goes a step further and offers advice on improvements possible.
The 'third party' and 'independent' element, critical to the success of this process, is brought in through the engagement of a specialist, such as Al Burhan, with experience in processes in multiple industries and functions.
The Al Burhan team provides expertise not only in conducting the internal audit but also in setting up new processes as well as modifying and updating existing ones with the singular objective of helping the client company attain its goals. It will help your company sidestep and overcome surprises and shocks.
Assistance for Statutory audit
"Compliance is not a choice."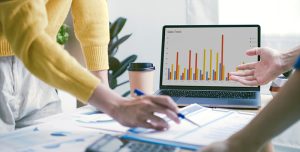 The statutory audit is a legally mandated review of the accuracy of the financial statements and filings of an organization. It is usually carried out by an authorized third-party. 
Non-compliance, if found, carries consequences. But you knew that already, didn't you?
What you might not know is that professional help is available in the form of experts from Al Burhan who will help you do an 'internal' statutory audit and prepare your organization for the external one. Our examinations and detailed reports will enable you to make the necessary changes.
Al Burhan prides itself on its ability to help client organizations obtain clean audit reports from approved Statutory Auditors and provide assurance to stakeholders.
VAT & Corporate Tax Consultancy
"In this world nothing can be said to be certain, except death and taxes."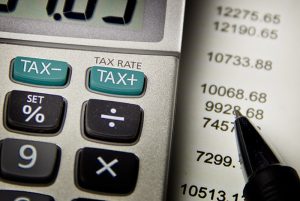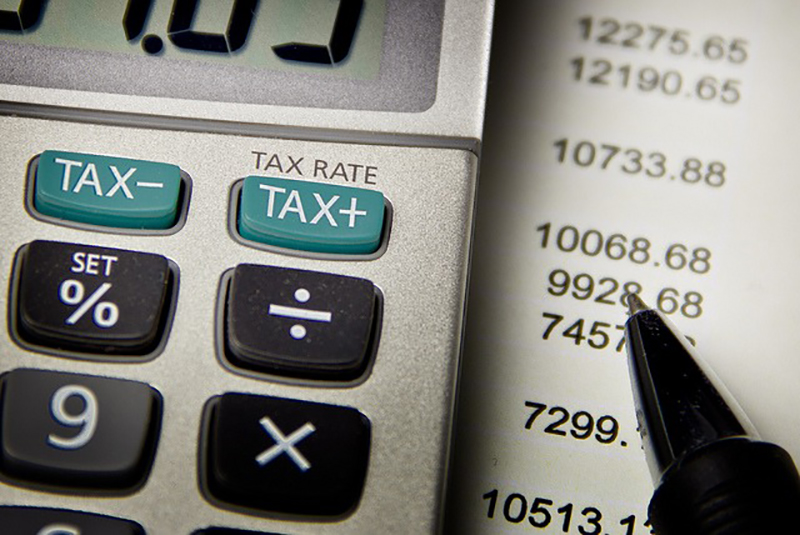 Taxation laws are evolving. In the UAE as well as the rest of the world.
At the same time, the world is becoming smaller, with a greater movement of people as well as interconnectedness.
It can be overwhelming and time-consuming but is essential for the success and compliance of your business. It is a full-time job but does not need to be yours.
Al Burhan's VAT & Corporate Tax consultancy service comes to your aid in navigating the complex world of VAT and Corporate Tax.
Whether you are a startup or a large enterprise, ensuring you are tax efficient as well as compliant is our job. Whether it is to determine applicability to free zones or foreign persons, or to deal with queries from the authorities, our team of consultants will take the stress and uncertainty out of tax compliance so that you can focus on growing your business.
Business Certification Management
"Certification and commitment go hand in hand."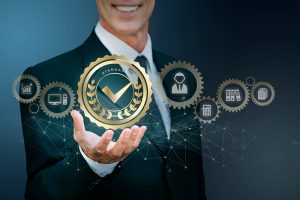 A business certification demonstrates not only a superior level of competence in the area but also commitment. It is a form of investment.
For the market, and your clients, it means the same. It makes them feel more secure when they deal with certified suppliers. 
Some certifications also result in contractual advantages and allow you to explore wider opportunities.
Al Burhan facilitates the application or renewal of all kinds of business certifications – timely and economically. Allow us to navigate the process while you focus on your core business activities.